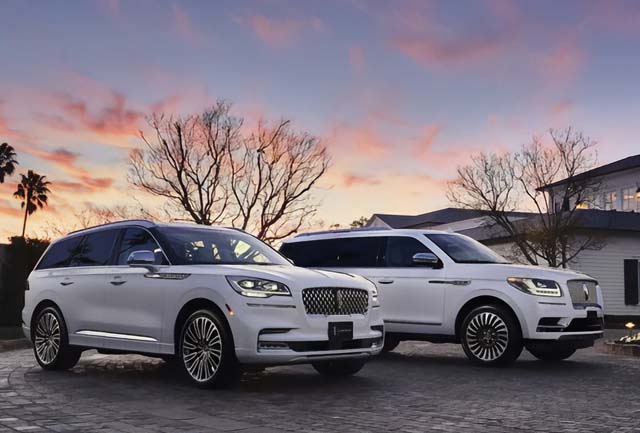 The Lincoln brand is synonymous with luxury, and luxury is something unique to the driver. That's why Lincoln offers a custom order service, because your personal definition of luxury may not be sitting on the lot. If that's the case, let Rogers Lincoln help you with a custom order, because you want your Lincoln, your way.
Why Custom Order Your Next Lincoln?
The Lincoln family of luxury SUVs has a lot of options available, and the right combination for you is just a few clicks away. With the custom order system, you have access to all of Lincoln's SUVs: the Aviator, Nautilus, Corsair, and Navigator, and all the options available to each model. From the paint to the tires, you can craft the right Lincoln for you.
Each of our SUVs has at least three main trim options available plus many additional options and packages. You'll have access to everything that is available for the model you've chosen, ensuring you won't miss an option. There's no additional cost to a custom order, and you'll still be eligible for all incentives on the vehicle. You can choose to take advantage of incentives at the time of the order, or at delivery.
Start Your Custom Order Today
It's easy to get started with a custom order using our easy online form. Simply choose the model you want and click "Start Your Custom Order." You'll select a trim and then have access to everything available to that model. Once you submit your order, someone from Rogers Lincoln will be in touch to finalize your order. If you prefer, come into the dealership and we can create and finalize your order right there.
Get your custom order started today! Tell us the features you're most excited for on Facebook. To add a little luxury to your life, visit Rogers Lincoln. We're your Permian Basin source of high-quality Lincoln and used vehicles, including rare finds and late-model luxury options. Indulge yourself: come see us if you're anywhere in the Midland, Odessa, Stanton, Big Spring, Colorado City, Grandfalls, Gardendale, Pecos, Andrews, or Snyder area, to find your new wheels!