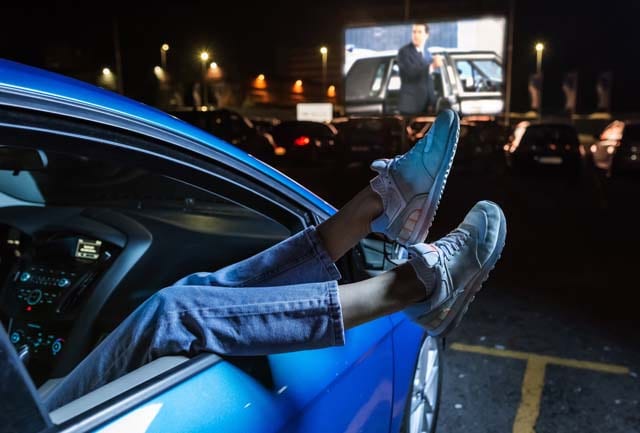 Sometimes a car can become a star and make a mark in the movies or on television. Lincoln, the iconic brand of the American road, has played feature roles in films almost since its inception and in television before the advent of color. Discover some great Lincoln moments from the movies and TV and visit us for a great deal on a Lincoln, America's enduring and timeless luxury vehicle brand.
High Society
The stunning Continental Mk II saw prominent placement in High Society, the 1956 Cole Porter-scored musical comedy remake of Philadelphia Story, starring Bing Crosby, Frank Sinatra, and Grace Kelly in her final film. As you would expect, Sinatra bought one of his own.
The Long Goodbye
The Long Goodbye is Robert Altman's 1973 neo-noir rendition of the 1953 novel is set in the 1970s, that sees private investigator Philip Marlowe, played by Elliot Gould, service his Hollywood clients, and investigate his wife's murder over several trips to and from Mexico, in a 1948 Lincoln Continental Convertible Cabriolet.
The Car
Perhaps there has never been a vehicle as integral to a storyline as the possessed 1971 Lincoln Continental Mark III in The Car from 1977 as it inflicted terror on a small American town in the James Brolin led film.
The Matrix
In The Matrix, after Mister Anderson/Neo chooses the red pill in the 1999 science-fiction action thriller, he uses a black 1965 Lincoln Continental to move around inside the Matrix during his flight and fight with the Agents.
The Lincoln Lawyer
In The Lincoln Lawyer (2011), Matthew McConaughey's defense lawyer Mikey Haller does not just use his 1986 Town Car to go from place to place; it is also his law-office-on- wheels as Haller does much of his work from the backseat of the chauffeur-driven luxury car, ensuring the Lincoln brand is always near the gripping storyline. McConaughey, ever the affable Texan, became a Lincoln brand ambassador.
Batman
In the "Kapow", "Zap", "Boom" era of Batman on the small screen from 1966 to 1968, Adam West portrayed Bruce Wayne and his caped crusader alter ego, who scoured the avenues of Gotham in a concept Lincoln Futura known onscreen as the Batmobile. The series was particularly notable for espousing the importance of using seat belts, something Ford had offered as an option since 1955.
Cannon
In the 1970s series Cannon, private detective Frank Cannon, played by William Conrad, never missed an opportunity to race and corner his trusted Lincoln Continental Mk IV when in pursuit of the bad guy.
From Detour to The French Connection, from Whatever Happened to Baby Jane to Animal House, Lincoln earned its screen time and limelight, and carved out an iconic place in entertainment history as a venerable and steadfast companion of famous screen characters.
Rogers Lincoln has the vehicle you're looking for to add a little Hollywood glamor and luxury to your life. We're your Permian Basin source of high-quality Lincoln and used vehicles, including rare finds and late-model luxury. Indulge yourself: come see us if you're anywhere in the Midland, Odessa, Stanton, Big Spring, Colorado City, Grandfalls, Gardendale, Pecos, Andrews, or Snyder area, to find your new wheels!